2020 was something else.
Everything in our lives has a Before and After filter due to the pandemic.
Pijamas replaced office attires. Suits swapped for slippers. Pants died. Some of us added "teacher" to our list of daily to-dos. At the same time, others found the undisputed joy of mid-afternoon naps or Margaritas.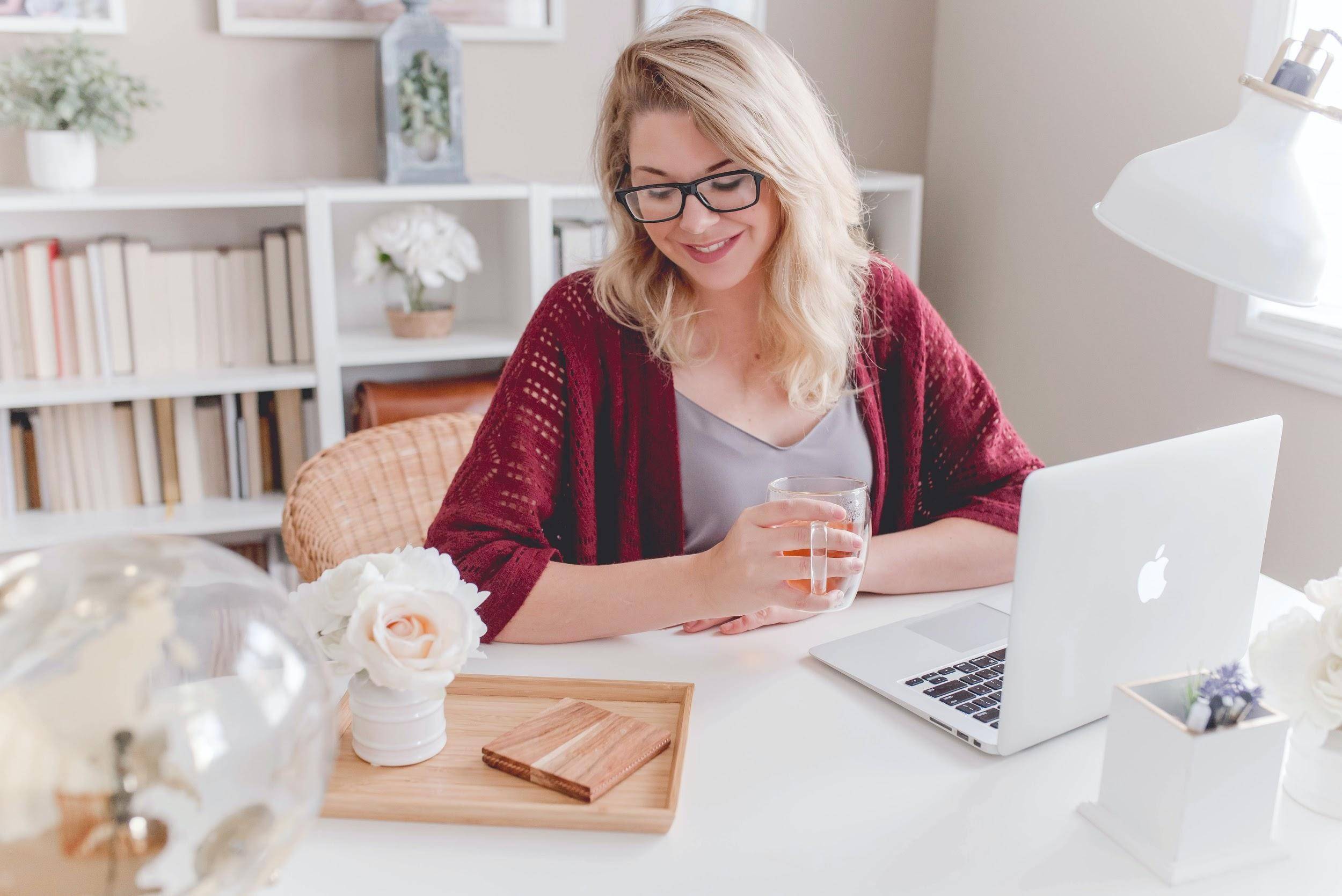 Everybody was forced to
reimagine the way they work completely
Before COVID-19, a good day meant preparation.
Mastering the art of anticipating obstacles, detours and needs comes natural to most women. You would lay down your outfit for the next day, check the weather, prepare your pitch or documents, get an umbrella or a change of shoes if you had to run some errands, a power charger in your bag and you were good to go. Each of us has our very own bullet-proof system. It worked.
Fast forward to 2020, the year of global reverse-engineering of basically everything, things took an unprecedented turn towards uncertainty. All the systems we had in place for making our lives easier were no longer useful when social distancing and working from home became the "new normal".
Although the number of people working from home has been steadily increasing in the past 5 years, this shift has been accelerated by the Covid-19 crisis. By the looks of it, 2021 will make hybrid work the booming trend.
How to blend in with the new blended work trend of 2021
Blended or hybrid working is the love child between on-site and off-site working, intending to improve workers' and organizations' outcomes.
In a nutshell, blended working refers to time-independent and location-independent working enabled through …(drumroll) the magic of technology.
It's a hybrid that challenges your balance, boundaries, and productivity. There is no right way to do it. It's up to you to find the tailored set up to integrate it in your lifestyle, but we gathered some tips & tricks to make the adjusting process as stress-free and meaningful as possible.
Hybrid work essentials for solution-driven women
The result of any woman's genealogy test is the same: bags are embedded in our genes.
For AMZA, saying that we live, breathe and talk handbags, would be an understatement, so of course, they are on the top of our list when it comes to essentials, of any kind.
It just makes sense: our bag is part of who we are.
It was there when we got our first period, when we first went out on a date, when we applied to college. It's more than a trend or a fashion accessory.
Blended work or not, your bag should always be ready to take you places.
Keep it stacked with the things you usually carried in it. If you have a last-minute meeting, just grab it & go. If your kid needs a band-aid at practice, insert hand, wiggle fingers and ...voila! Hand sanitizers, aspirins or a hair designated pen? It's all there!
We're old school when it comes to having a little notebook at hand to jot things down.
A spreadsheet cannot replace the neurological path between hand and pen, but if you're into organizing your days online-only, kudos to you!
Writing down priorities, meetings, deadlines or words of wisdom that inspire you is what most of us need to get us throughout the day. Setting goals & tracking your process is a must, especially when you're juggling face-to-face meetings all around town or Zoom calls with your boss. If it's written down, it's happening!
The constant change between working from home and commuting to the office during the week is no mean feat.
While we're not saying that productivity goes up only when bras are on, things like cyberslacking or the work-from-bed vortex can become real motivation and performance threats.
Whether you're in the office or at your improvised workstation at home, stick to a bare-bone routine that can take you from leisure time to work-mode in a heartbeat.
Wake up at the same time every day
Jump in the shower for a fresh start of the day
Change your clothes - even if you're switching from PJs to daytime PJs or a tracksuit
Have breakfast or plan your lunches and breaks throughout the day
Go to bed at about the same hour every night
Small things like that have a significant impact on your mood, productivity and energy levels.
Always going from the pursuit of comfort when working from our bed to the buttoned-up fancy look for the office can be exhausting.
Introducing the capsule wardrobe: a small collection of essential and timeless clothing items that you can combine in multiple ways to create different outfits over and over again. The core promise: saving time, money and brain matter while never having to say "I have nothing to wear" again. Dreamy, right?
Keywords: structure & simplicity. A simplified wardrobe that can easily take you from work to a party, and from home to the office is a life saviour. Yet simple doesn't have to mean boring.
Compatible colours: just because we're talking about basics, that doesn't mean you have to drown in beige, brown, or black. Take a good look at your skin tone, eyes, hair colour and choose the colours that best compliment the fantastic ensemble nature has already gifted you with.
Tips:
For the work from home attire: go for comfort but choose clothes you'd be comfortable to leave the house in. You know, something you won't be ashamed to be seen in at an airport or if a client bumps into you at the grocery store.
Be mindful: When buying new clothes, think about versatility and long-lasting pieces that match your lifestyle, rather than going for the short term therapeutic effect shopping has on a bad mood. There's a small blip between "add to cart" to "purchase" in which you can flex your willpower muscle and make the right decision for your closet and budget.
Blended work means blurred lines between work and home, different mindsets, distractions and the constant need to adapt.
To make blended work work for you and not the other way around, flexibility needs to become your new superpower. Remaining spontaneous and leaving room for adjustments are just as important as managing your time, place and pace of delivering effective results.
Schedule work tasks in the way that best suits you. Share your working hours with the rest of your team and let them know when you're available for meetings. Take lunch breaks outside, if possible, take in some sunlight and make time for exercise or your desired way of recharging at the end of the day.