At AMZA, our mission is to give every business woman the confidence that she has the perfect business travel bag: one that keeps up with her pace, but also compliments her style. We have been developing AMZA throughout the COVID outbreak, believing that these bags' long-term relevance to the lives of business women remain unchanged.
Throughout this period, we have also been continually inspired by women who have had the courage to found — or push forward — their business, despite these challenging times.
Audrey Koh is one such inspiration. Besides being a full-time student at London Business School, she's also the founder of figgy, a start-up that uses the latest technologies and machine learning to provide personalized acne treatments. It was COVID that gave her time to take stock, go back to the drawing board, and ultimately launch her business.
Sofia Beltranena is another entrepreneur who constantly seeks innovative solutions to push her business ahead despite challenging conditions. As the founder of Asana Maya, an online shop selling sustainable yoga straps made of indigenous textiles from Guatemala and Mexico, her business both capitalizes on the home yoga trend and seeks to give back to the indigenous communities it takes its inspiration from.
We interviewed Audrey and Sofia to get a candid view of their experiences setting up their companies and navigating through this difficult time.
Our conversation with Audrey Koh, founder of Figgy
figgy aims to change the way people access information and make decisions on acne treatments. figgy uses machine learning and comprehensive reviews to provide evidence-based and personalised recommendations. Find out more at askfiggy.com.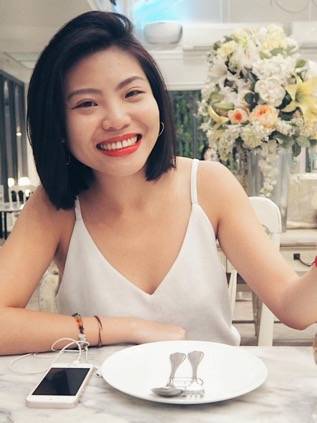 1. Tell us about your business. What inspired you to create your business?
I had struggled with moderate acne for more than 10 years, seen many therapists and dermatologist and have used almost every treatment before getting a proper diagnosis last year. More than just an aesthetic or monetary impact, acne had affected my self-esteem and social interactions. I knew from my friends and online community groups that there are many people who have had the same experience. Moreover, I found out that there are a multitude of prescription standards for acne out there, and GPs and dermatologists often prescribe based on different decision trees and standards. I figured that with the wealth of experiences and reviews available, maybe it is time to bring artificial intelligence in to detect patterns and find the most effective treatment for each individual. That is how figgy was born!
2. When did you start your business and what was your motivation? How did the COVID crisis impact your business?
I was on exchange to Shanghai, China, earlier this year when the COVID crisis started and had experienced some events that made me think seriously about my priorities and what I want to achieve after graduating from the MBA at the London Business School.
Ever since I settled on starting my own business, I started working on concepts and testing during lockdown. I jotted down ideas, ran them through my partner and friends for a sanity check, even launched a few tests on concepts on Instagram, and went back to the drawing board. I must have gone through at least 5 business ideas before I landed on figgy.
3. How did you adapt? What did you learn?
The COVID crisis and the lockdown actually turned out to be a positive push for me to launch my business. I also see the importance for businesses to have forward-thinking plans in place for scenarios where you will not meet or interact with your customers any more. Also, while many entrepreneurs often talk about raising funds from VCs (I had a brief stint doing fundraising), COVID forced me to think of scenarios where capital will be short and where I have to rely on bootstrapping to get my business off the ground. This helped me think about how to maximise my returns and build figgy in a lean manner, rather than relying on external funding.
4. How are you now in a better position than before?
I am definitely more secure and happy with my direction and also getting very excited about waking up everyday!
5. How do you work with other women to amplify their voices?
I have just started to get to know and engage women from the entrepreneurship networks. Besides liking and following relevant posts, I sometimes share inspiring stories from women and especially people of colour on my Instagram stories. I have an awesome team of aspiring women entrepreneurs also working with me on launching figgy.
6. What keeps you motivated everyday? Any philosophies or tips you can share?
Do tasks in small sprints to keep you productive and reduce burnout! I find it more effective than staring at the computer screen for a very long time. Also, always take the time to go for a jog, walk, meditation or a swim. It is amazing how spending an hour moving does wonders for your mental clarity.
7. How do you balance your business, your day job, and your personal life?
My business is my day job for now, and I do get to some days when it consumes my personal life. However, I do have a strict stop time every day to just chill with my partner or to cook a nice meal. It keeps me in check!
8. How would you describe your work wardrobe? What do you always have in your bag, besides your phone and wallet?
Having worked in startups for the past 3 years, my work wardrobe is mostly smart casual: a nice crisp t-shirt or a loose chiffon shirt, comfy jeans or a floral skirt, and white trainers are my go-tos.
I always carry a lip balm or two (because I often get chapped lips), an eyebrow pencil, a reusable bottle of water, a portable phone charger for long days, a Kindle or a book for tube/train rides, and my Airpods. And for these days, a mask, hand sanitiser and pocket tissues, of course!
9. Tell us about the essential women in your life.
My mum is definitely my pillar of support and my sounding board. Also, Annie Coleridge, whom I have had the pleasure to work with while in Thriva, who has been such a great supporter of my entrepreneurship dreams. My team, whom I am also learning from, and also my girlfriends back home in Singapore whom I can have real conversations with.
10. Who is your female inspiration currently?
Jacinda Arden, Prime Minister of New Zealand. She is, to me, the epitome of women leadership: having handled so many crises (mass shootings in NZ, COVID, earthquakes) firmly and effectively, along with genuine empathy for the people and a touch of humour and plenty of grace that makes her so relatable. All while being a new mum!
I feel that we, women are subjected to societal pressures to be top of the class/job in order to prove our worth, get married and have children while we are young, and not be too aggressive or affirmative even if the situation calls for it but at the same time have to appear to be less feminine in order to be taken seriously by the "big boys" at the big table. Ms. Arden has completely debunked all of those expectations and I aspire to follow her leadership style.
11. What advice do you have for young women who are just starting out in their careers or their business, especially during these COVID times?
If anything comes out of COVID and the lockdown, it's that work life can come to a standstill, but your personal life should not. Always leave time to enrich yourself with books, music, movies, exercise, a new skill or a passion - it is not only good for your mental wellness but also it builds you up for your next career move or when you want to start a business.
12. What advice do you have for women that are thinking to start their businesses but are afraid that the moment is not perfect?
There is never a "perfect" time to launch a business. The only time it is perfect is when you set your heart and mind to it!
Our conversation with Sofia Beltranena, founder of Asana Maya
Asana Maya sells sustainable yoga straps made of indigenous textiles from Guatemala and Mexico. Find out more at Asana Maya.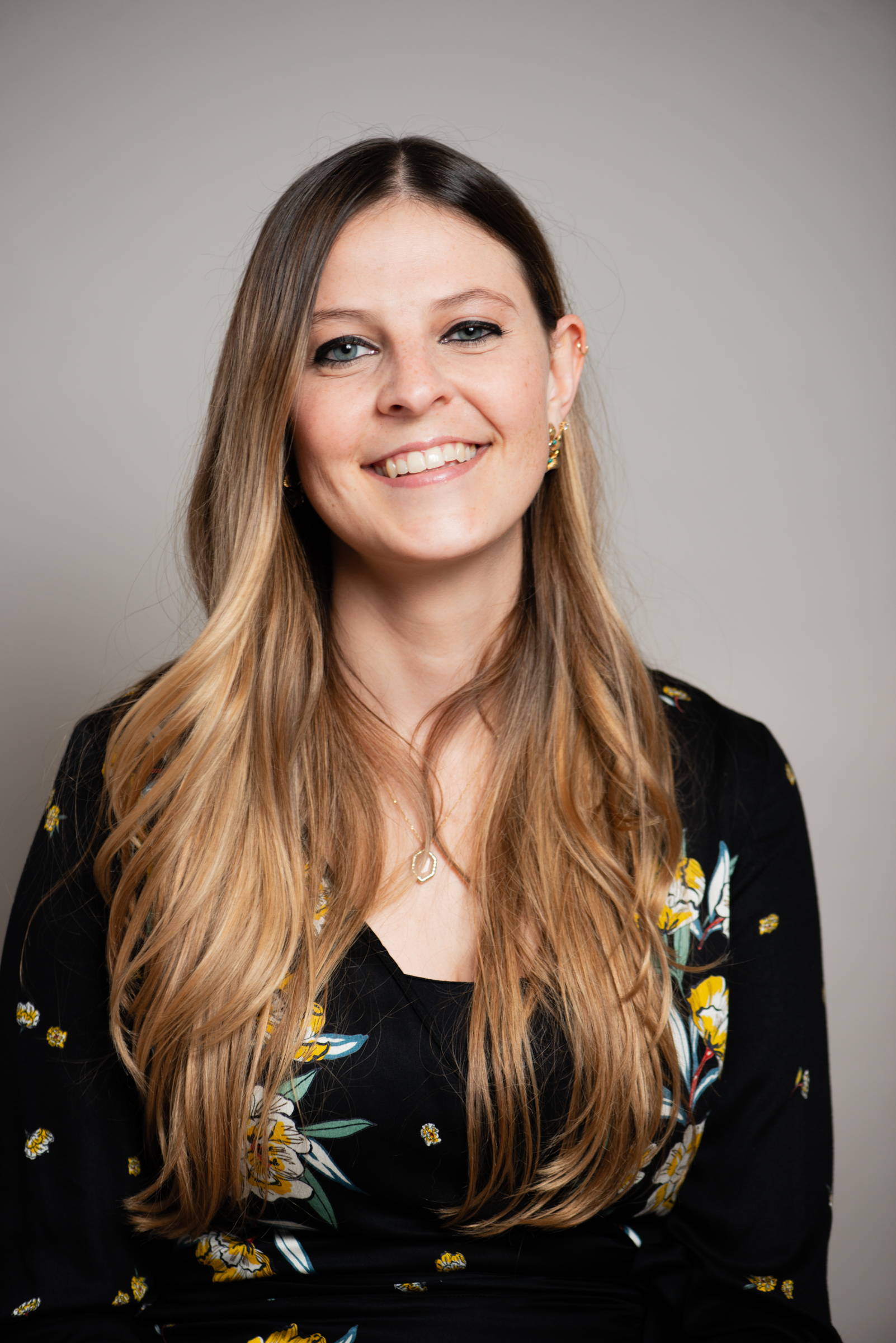 On the creation of Asana Maya
I spent Christmas 2018 in colonial town called Antigua in Guatemala and dedicated an entire afternoon admiring the beautiful indigenous textiles from the local market. I've always been attracted to their designs and colors, and I've always admired the time and craftsmanship behind their making. I even learned how to make them myself when I was younger and at school.
Asana Maya started in early 2019 combining three thing I love: yoga, sustainability, and these textiles. I've been practicing yoga for years and noticed that yogis tend to like things made from indigenous textiles. Yogis also tend to carry their mat from place to place, but they either have to be careful to keep it rolled within their arms, or they carry them in bags or straps that tend to break with time. On the other hand, indigenous women are always relying on the people that visit the market - mainly tourists - to purchase their textiles, and they are completely disconnected from the yogi world that appreciate their designs.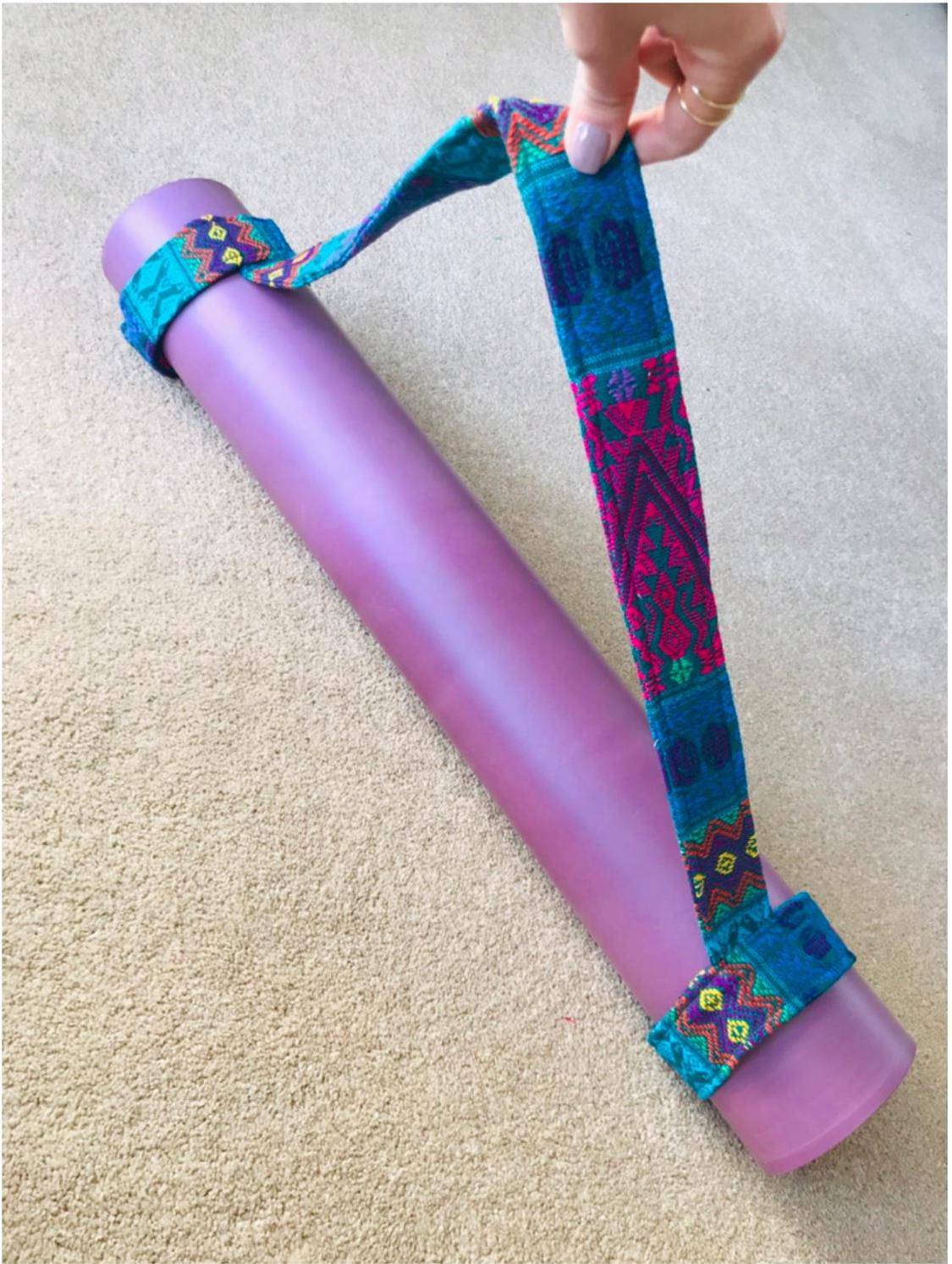 I came up with a yoga strap design that is both durable and beautiful, and got the indigenous women on board to be my suppliers. In addition to the cost of the textiles, a portion of the yoga strap sales goes back to the indigenous women as Asana Maya's way to give back and have a social impact in these women's lives. We now sell yoga straps in Mexico, Guatemala, and UK.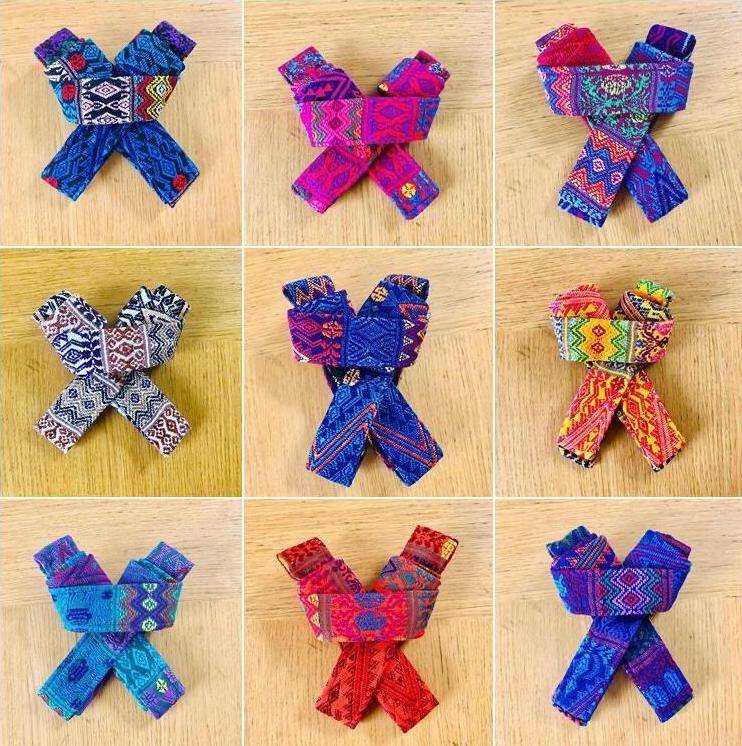 On navigating through COVID
With COVID19 it has been very difficult to keep the business afloat. It has been impossible to reach the indigenous women since they do not own mobile phones and the market has been closed since March. With this, we haven't been able to obtain the textiles required to continue the yoga straps production.
The pandemic has allowed people to work out and do yoga outside in the parks and we saw this as the perfect opportunity for Asana Maya sales to surge as these people want to carry their mats back and forth. We made great sales at the beginning of the pandemic, but as time has gone by and inventory is about to run out Asana Maya will not be able to operate nor continue to make sales to customers that have demanded the yoga straps more than ever. We were in the middle of negotiating a contract with one of Mexico's online marketplaces so we could begin to sell online other than through Instagram and have deliveries throughout the country but this is on hold until we are able to fix our inventory problem.
Moreover, the company hasn't been able to give back to these women, whom we are sure are in also going though economic troubles due to COVID19.
In the meantime, we are sourcing other textile suppliers to be able to continue production, and we are trying other ways to get in touch with our original indigenous suppliers to be able to help them through these hard times. COVID19 has taught us the importance of cash liquidity and working capital, but also the importance of not relying in a single supplier for operations. We need to diversify.
On staying motivated
Asana Maya helps me empower indigenous women in Mexico and that is sufficient motivation to help me continue with this business. I hope our efforts contribute to the welfare of many families.
On juggling multiple commitments
Asana Maya is my side business and is something I do because Im passionate about it. However, I am a fulltime student at LBS and I also have a fulltime job at a VC for the summer. During academic terms, my sister, the co-founder runs the business in Mexico and I run it in the UK.
On the one thing she always carries in her bag
I always carry a strap that I can show to anyone interested.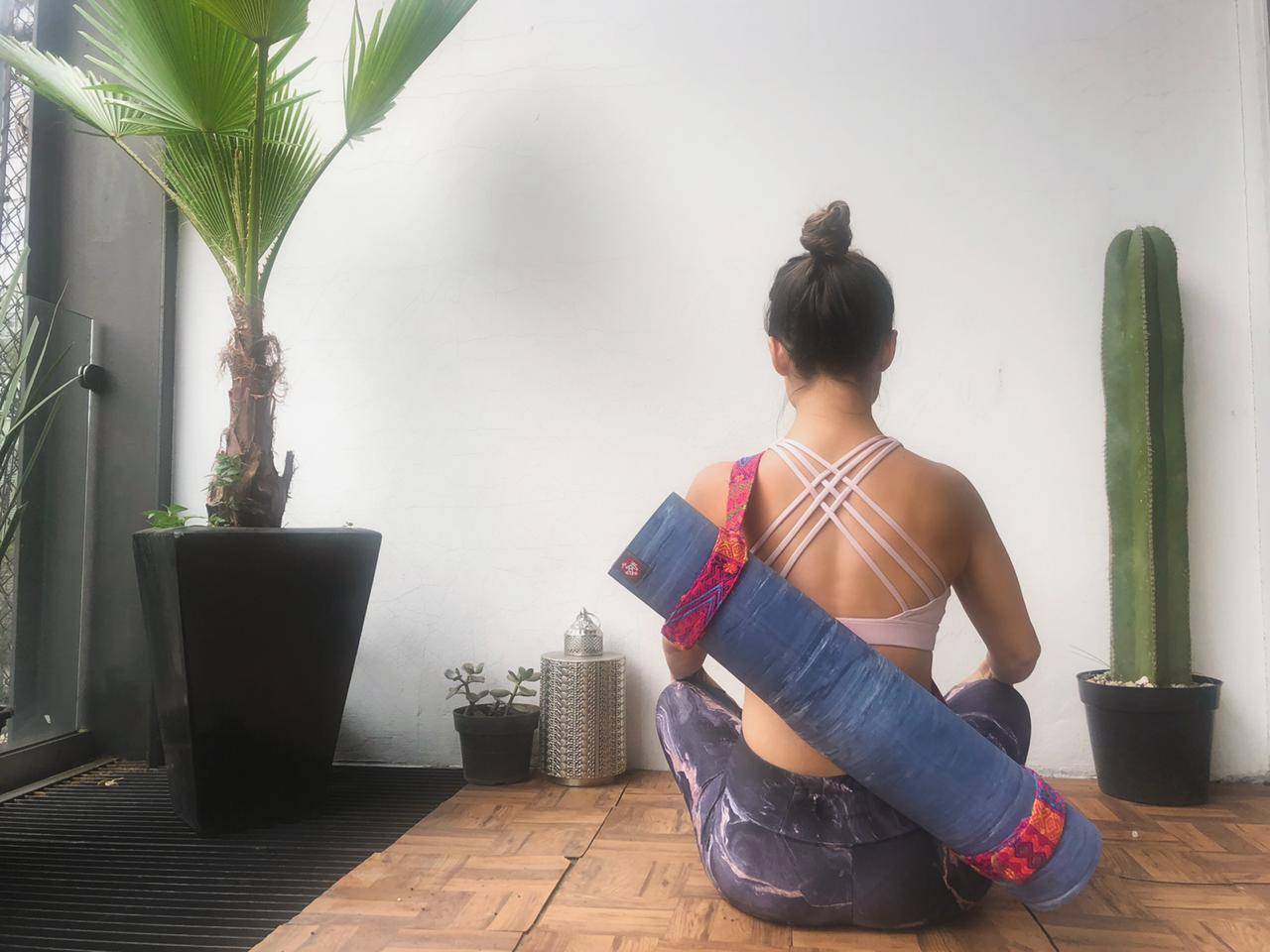 On essential women in her life
My mother and my sister. My mom is a source of inspiration and the woman that taught me how priviledged my life has been and to always try to give back. My sister is my best friend and business partner. Asana Maya depends on her commitment as much as mine.
On female inspiration
I've recently read Michelle Obama's Becoming and admire her for also trying to empower women and people from her own race who lack a voice. In business I'm a fan of Melinda Gates and her impact investing efforts through the Gates foundation, especially related to health issues.
Advice for women starting out in their careers
Change is good and the times where you struggle are usually the ones that force you to be more creative. Entrepreneurs see opportunity in COVID19 and innovate and adapt to come up with the best ideas and products possible.
On the perfect moment to start your business
The perfect moment is now. Do your homework – make a business plan, an MVP, take calculated risks, have a little faith in yourself and take the leap. The journey is as much fun and enriching as the end result.