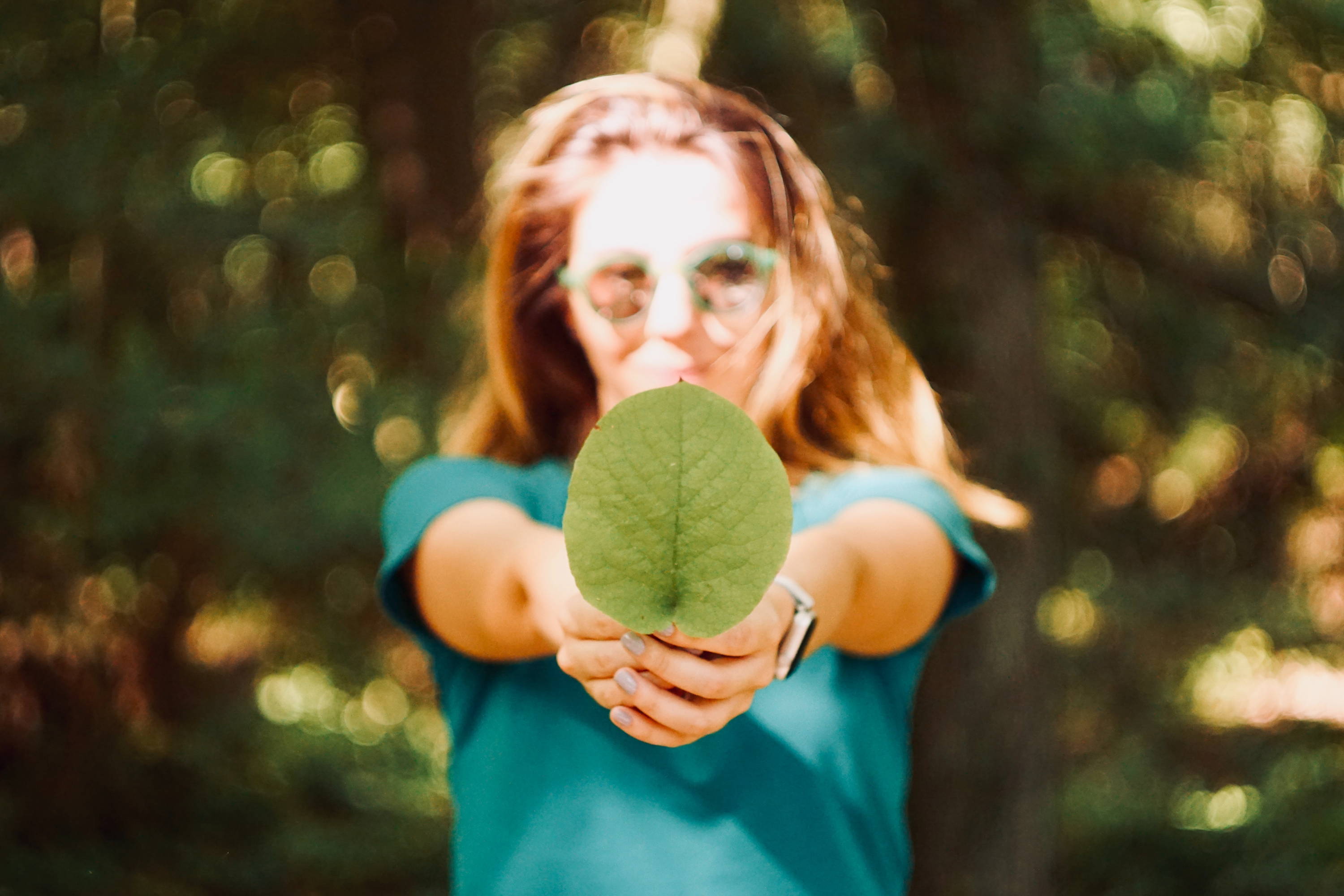 Sustainability in fashion is a bone of contention, to say the least.
It's a designers' unicorn.
A stamp of approval and a popular hashtag.
For most brands, sustainability can be everything from a promise to a goal or a merely must-have keyword in an ad.
Sustainable fashion basically refers to items that are designed, manufactured, distributed, and used in ways that are environmentally friendly. In translation, it includes brands that are generally committed to doing good.
You've guessed it, sustainable fashion is the new vegan of clothing and apparel.
And yes, the terminology surrounding this is just as confusing as labels in a supermarket are for a dyslexic buyer. Think health-conscious, minimizing toxicity, reducing environmental impact, organic sourcing, negative waste, reducing carbon footprint, etc.
Confused by the 50 shades of sustainability within the fashion industry?
You're not alone!
Stella McCartney admitted that she "barely even knows what the word 'sustainable' means anymore,", saying "The majority of people who say they're doing a sustainable thing, if you ask one question, it will pretty much fall down at the first hurdle . . . It's a bit tiring to see people's overuse of these terms and really not have any substance to back it up".
Unlike food labels, which are regulated by governments and can result in fines or even imprisonment when misappropriated, and where "organic" or "free range" mean the same thing for everybody, "sustainable" is not a regulated term, leaving brands free to attach it "to literally almost anything", according to Maxine Bédat, founder of New York-based New Standard Institute -- an advocacy group focused on the relationship between fashion and climate change.
Even so, today's buyer is a new breed of ethically minded consumer that demands brands to build their businesses with a conscience. People figured out the difference between clean and natural and are becoming increasingly demanding when it comes to sustainability and value for money products.
Can the planet and the fashion industry thrive at the same time?
That's the million-dollar question, right?
The short answer comes down to this: it takes two to tango. Both brands and consumers must do their part.
While for the fashion industry that includes powering machines with solar power, or sourcing and working with lower-impact materials, making clothing out of recycled plastic bottles, finding less toxic ways of galvanising hardware, for the avid buyer it has to do with reducing the environmental footprint of their wardrobe.
There's more than one way to become an ethical consumer. It could mean buying from sustainable brands or choosing to invest in items with increased durability, like the ones Amza creates, where each bag is made to withstand the test of time.
Tips on how to create a sustainable wardrobe,
coming right up:
1. Buy less and commit to wearing your clothes for longer → according to experts, this is the simplest and most impactful thing you can do
2. Buy second-hand → for accessible ethical shopping options, check out consignment platforms such as The RealReal, Vestiaire Collective or eBay
3. Learn the lingo: upcycled, recycled, reused, vintage, thrifted → meaning previously owned and previously loved stuff that happily marry environmental advantages with nostalgic value
4. Know the brand → that doesn't mean you have to keep a spreadsheet of sustainable brands in your mind. There's an app for that! Websites such as GoodOnYou.eco rate brands based on environmental impact, labour conditions and animal welfare.
Post Covid-19 silver lining: mindful shopping
It's no wonder 2020 has seen a continued focus on sustainability. To put it in globally relatable terms, sustainable fashion should be "the new normal".
While the fashion industry is recovering and reorganising after the COVID-19 crisis, European consumers have become even more interested in sustainability topics. ⅔ of consumers in Germany and the UK consider a brand's actions on sustainability to be an important buying factor, according to a survey run by McKinsey & Company in April 2020.
Is sustainability just another organic consequence of a once-in-a-century pandemic (pun intended)?
While there's no doubt COVID urged us to rethink our priorities and shopping patterns, making us forget jeans ever existed or binge "Tiger King" like there's no tomorrow, mindful shopping is more than a trend.
Mindsets towards a reset of the fashion industry have shifted continuously over the last years. Ethical consumption became part of our fashion lexicon. It's more than a trend. Or a new branding campaign headline.
It's reflected in consumer sentiment. People are starting to feel guilty about the environmental and social costs of their wardrobes. They know they're part of the problem and are increasingly eager to become part of the solution as well:
● More than 3 in 5 consumers in a McKinsey survey ran in May 2020 said brands' sustainability policy was an important factor in their purchasing decisions (hi, there, ethical shoppers!)
● In response, numerous companies are stepping up their sustainability credentials. For example, Timberland is aiming to source all of its natural materials from regenerative agriculture by 2030.
Embracing a sustainable wardrobe and saying bye-bye to fast fashion is here to stay:
● 65% percent of the survey respondents say they plan to buy more durable fashion items,
● 71% are planning to keep the items they already have for longer,
● 57% of respondents are willing to repair items to prolong usage.
How does a company that designs bags reconciles with and promotes sustainability?
If finding eco-friendly clothing is a skill, manufacturing natural leather handbags when having sustainability in the center of the brand's view on fashion, could be considered a stretch.
Yet for us here at AMZA Bags, inclusiveness and sustainability are our core values and we've made it our mission to incorporate them in every facet of our lives.
Here's how AMZA promotes buying less:
● Small batches.
Big Love: we only produce small batches and sell all our inventory before producing more → this is the other end of the decision to "buy less" that customers make.
The only sustainable thing to do in the fashion industry is to buy and produce less. Hands down.
● Sustainability begins on the drawing board.
We opted for a timeless design rather than always launching new collections.
We spared no effort in the design phase and made no compromises in the utility purpose of the bag or the elegance of its look. Not all buying is bad, but making smarter choices and getting things you can use for years to come is a must.
● Slow fashion advocate
Amza Bags use only high quality materials and that means you can use your bag in real-life conditions and it will not break.
Hint: leather gets better with age and usage. As natural leather is not the right fabric for everyone, we're happy to see there are so many beautiful alternatives on the market and encourage everybody to find the perfect product for themselves.
● Functional and style mix
When getting your hands on one of our bags, you'll soon find out that you no longer need two or more handbags for your everyday life.
This too is a real part of the consumption conversation. We believe there's more to life than the cheap thrill of shopping. Like having the bag that complements your lifestyle and the confidence you made the right decision by clicking the buy button and choosing a brand you trust.
Within a business context, sustainability encourages businesses to frame decisions in terms of environmental, social and human impact for the long-term and relates to how a company's products and services contribute to sustainable development.