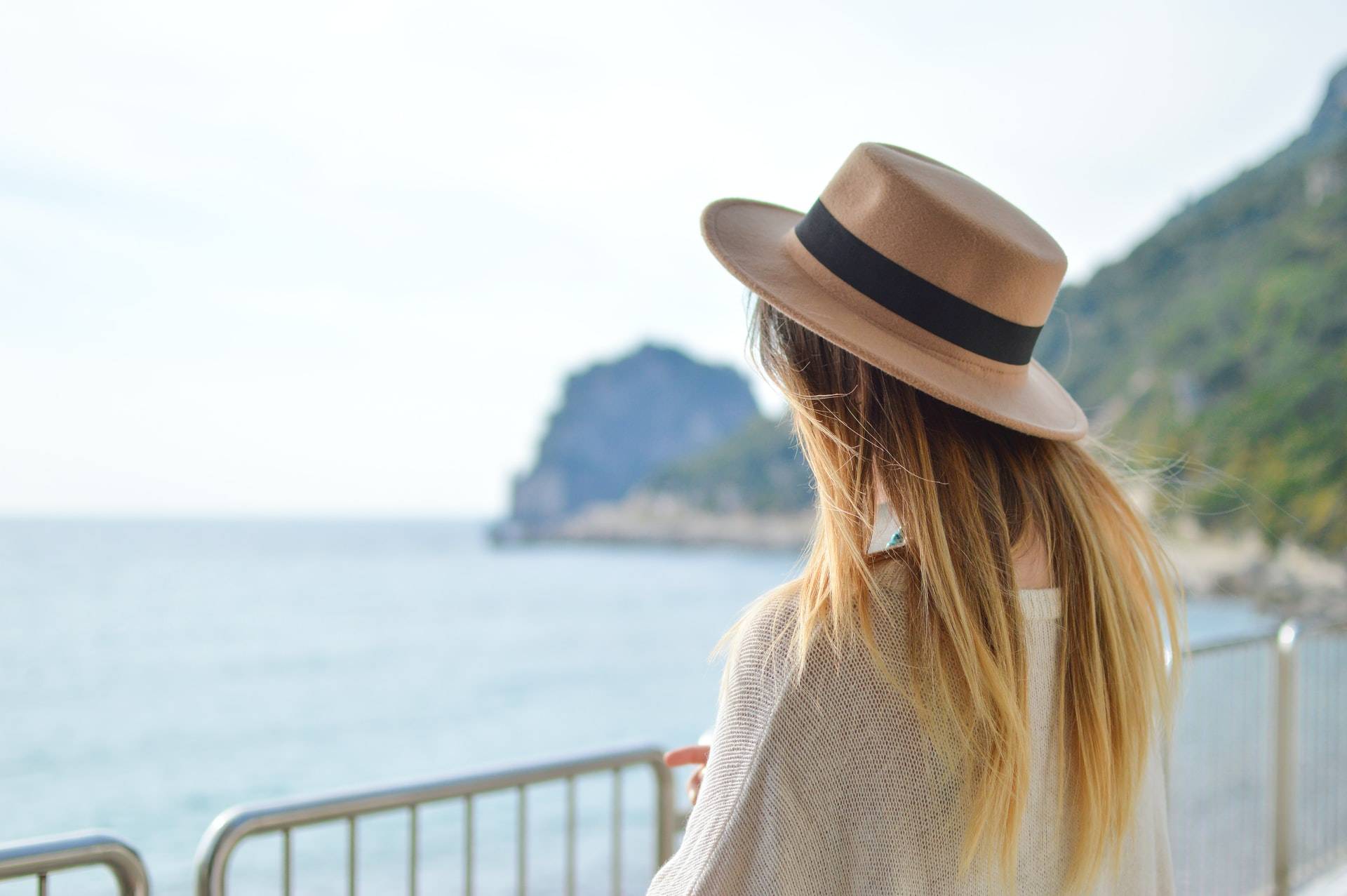 One of our founders - (Ariadna, say hi!) travelled the world as a consultant. Sounds dreamy, right? Actually, you are in for a different kind of story.
Leaving your hometown is almost a rite of passage for adulthood. When we are younger, moving to a different city usually involves college, a job/ internship/ I-want-to-see-how-this-goes opportunity or a love story. Cutting ties with the older version of yourself while building a new life from the ground up is exciting, in theory.
Yet the first time you see yourself alone in an airport, it hits you like a ton of bricks.
Living and working away from home is HARD at any age. Super cool, challenging and meaningful in so many wonderful ways. But still hard.
Even as an adult - read a successful business woman - you find yourself dealing with loneliness, constant disorientation anxiety from any new city you set out to conquer (or a perpetual state of jet lag that is your middle name), and with a lot of unanswered questions about how to make the best of it:
● How can I make a temporary space more homey? I don't want to spend too much on decorating as I won't be there for too long...
● How to feel like I belong when I am not an expat, I am not a local and I am not a tourist?
● How to stay connected to loved ones and feel like I am not missing important moments?
● Should I try to make new friends while in a different country or is it just a waste of time, knowing that I am to be on my way … again?
Yeah, our modern brains refuse to just chill.
While the pandemic abruptly interrupted business travel, work or leisure trips and replaced jet lag with Zoom fatigue - that does not go away by turning the camera off, just saying - working away from home is still a big leap of faith. Not to mention the hardship it brought upon connecting to people during social distancing measures all around the world.
Anticipating bumps on the road
Relocating for a job or travelling for work, even with all the luxury bells and whistles of corporate life, is still a handful.
It all starts from a go-getter's mindset, it takes preparation and planning - even a blended-work schedule requires you to have all your essentials with you - and some guts.
You are not only taking on the logistics of moving from city to city, but also the complexities of every foreign culture and language, adapting to (and anticipating) weather differences - no, living abroad is not just sunshine and rainbows - and finding comfort in being the "new kid on the block".
Home-sickness and longing for belonging are real
One of the biggest setbacks of being thousands of miles away is dealing with not being there for your family and friends when it matters the most, as well as for small, mundane moments.
According to GirlGoneInternational.com, for 37% of women living abroad, one of the most difficult aspects is that they miss out on special life events.
A seasoned traveler might pack a suitcase like a pro, grab her work bagthat is always ready to take her places and be on her way in no time, but dealing with constantly missing loved ones never gets easier.
That is why using any excuse to call home is welcomed. Like calling your mom to tell her you found a great Chinese restaurant near your stay, so she can rest assured you're going to starve to death. Or giving your friend a ring while you are on your way to a client or to the airport because you heard that song from your 8th grade prom on the radio.
Forging new friendships as an adult, while living or working abroad is as dismantling as it is miraculous.
Seeking connection is a must, especially since 47% of women admit feeling isolated from the local community upon their arrival in a new city.
One way to turn things around is to enter the local Girl Gone International groups and try to attend an evening or weekend event there. They are open to women all across the world and you don't have to wait to move abroad to join them! The world-wide community of women living, loving, working, studying or travelling abroad started from one girl's loneliness - instant kinship!
Humour and empathy always save the day
Turn goofy mistakes, misunderstandings, and things lost in translation into wine-night-worthy stories that will help you connect, relate or just vent about the struggles of always being on the road.
Think Emily in Paris when it comes to cultural blunders, but most of all, take them (and yourself) more lightly.
Essential tips on making travelling for work easier: small things, big impact
AMZA's words of wisdom: there's a difference between being a good packer and a practical one. Staying sane while travelling for work and packing are skills that requires time to master, but here is what to consider for your next trip:
1. Make your life easier
○ have "doubles" for all your favourite cosmetics
○ pack some comfort items: super comfy pajama, fluffy socks and your super powerful blow dryer (instead of just using the hotel one - ugh)
○ never forget to bring a travel adapter with multiple charging options (a life saver!)
2. Carving out time for self-care
○ find a good local place for massage
○ eat well - even when you have a budget for meals, go for lighter but better quality food; avoid junk food
○ hydrate, hydrate, hydrate - bringing your own self-filtering water bottle will keep you healthy & refreshed while traveling and will help save you money in notoriously overpriced airports
3. While at work
○ have your favourite notebook and pens - AMZA's co-founder, Ariadna, admits this little trick gives her sense of familiarity and control
○ carry an extra warm scarf (it still fits in the AMZA bag!) as you often cannot control the office temperature (and most offices have the temperature set for guys, who prefer a lower one)
4. While travelling
When you are on the road for work, one of the most important business travel necessities is a travel bag, specifically one big enough to hold your laptop in it, but also:
○ noise cancelling headphones - did you know that by skipping the "airport" noise, you are less tired when you arrive?
○ eye cover for the occasional nap in the place - yes, please!
○ think fast: the same scarf we mentioned before can act as a blanket, if needed
The best part: everything fits in the Evora bag from AMZA.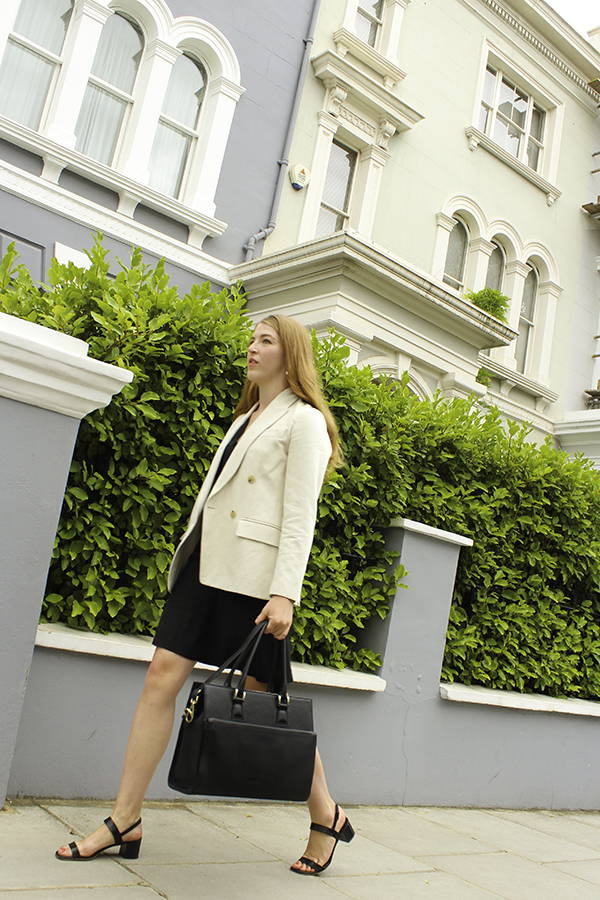 This one-of-a-kind laptop work bag was designed to answer the specific needs of women on the go. Did we mention the trolley sleeve? Or the matching clutch on-hand - great for keeping things organized inside, and perfect to use as a purse at lunch or dinner with colleagues? That's the upside of taking the matter in your hands and creating your own signature bag, you get to make it exactly as you wish, no compromises. This is what we did here at AMZA (#noregrets).